We often get questions about our hallmark.. Customers want to know what it looks like, what it means, and where it is found on our jewelry.
A hallmark, or stamp, is very specific to a jeweler designer. Think of it as the designer's signature--it identifies the piece as being made by them. It's not only our hallmark, but also our trademark.
---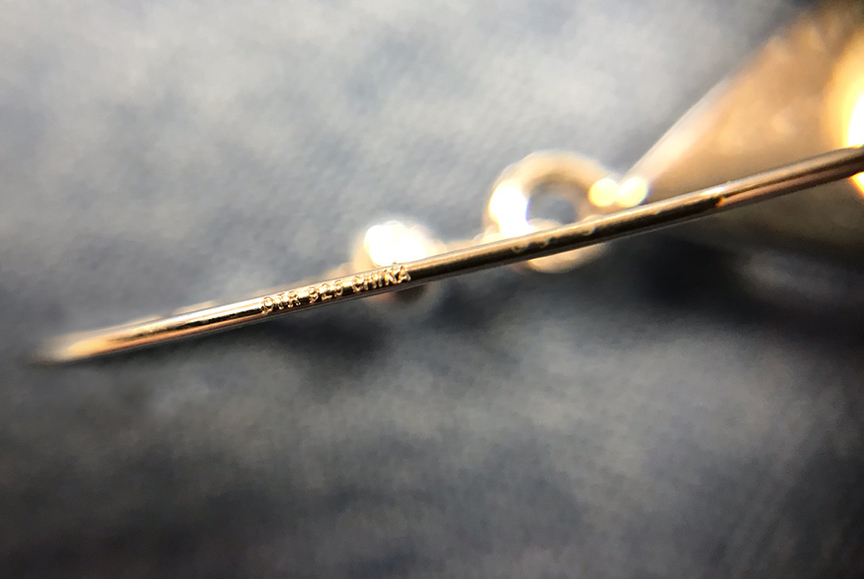 Our stamp reads: "DTR .925 China". The DTR stands for Desert Rose Trading, which is Jay's company where he designs his jewelry for Mine Finds. The .925 refers to the quantity of silver in the piece—92.5% silver and the remaining 7.5% is other elements. This is the standard for sterling silver. China is the country where Jay's jewelry is produced. As you know, Jay travels the world collecting rough material. He will then send it with the sterling silver and design to our artists in China for production. If an item is missing the China part of the stamp, then it was most likely assembled in the USA.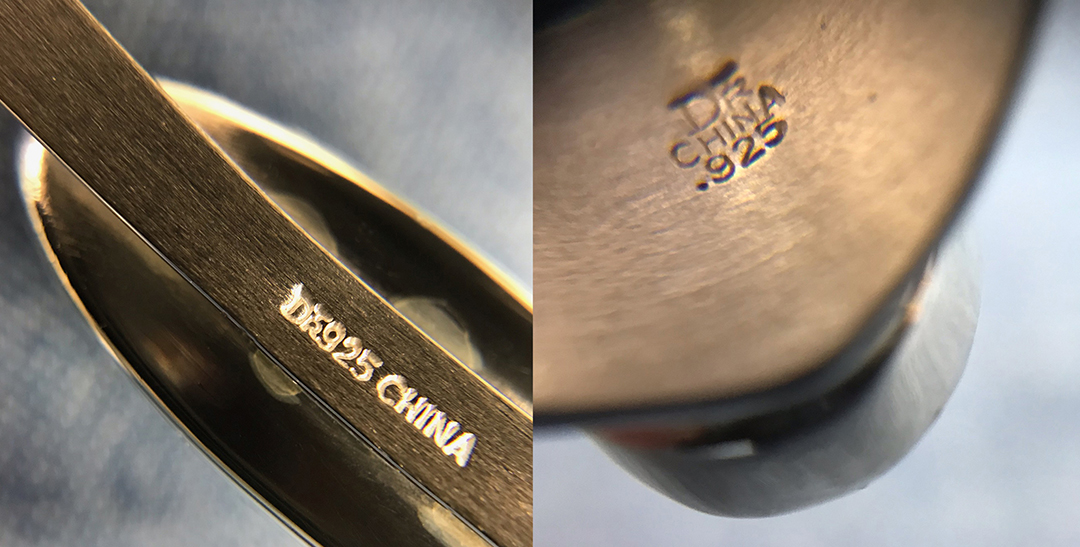 Our hallmark is stamped into the sterling silver and is usually quite visible with the naked eye, for example, on the inside of a ring or the back of a pendant. Sometimes, the stamp is so small it requires a magnifying glass to see. We stamp our hallmark on the curve of the ear wire or on the post of our earrings. Now those are tiny letters! Same thing for our necklaces that use the hook and extender chain—you'll find our stamp on the hook. For our beaded necklaces without the hook or extender chain, our hallmark is found on a tiny sterling silver disc that's strung on the necklace somewhere between two beads—again, very tiny lettering!
Being able to identify a designer's hallmark is smart business when you're buying from a person other than the designer. First, you want to ensure the item is authentic, and, second, it becomes especially important if you need your piece repaired, because designers tend to work only on their own jewelry.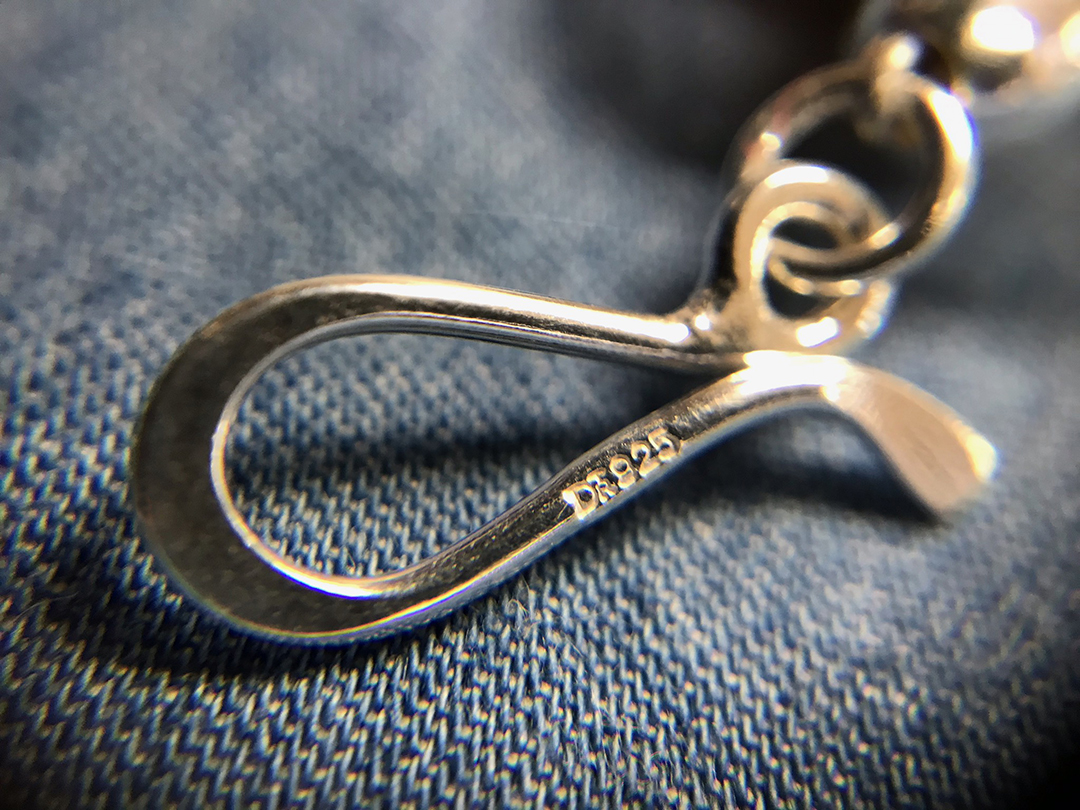 We hope we've been able to shed some light on the subject of hallmarks and their importance. If you have one you don't recognize, databases are readily available online.
Until next time…
Happy Hounding!