You may have noticed a new Mine Finds called Desert Sunset. To the naked eye it resembles the golden brown of Tiger's Eye but without the cat's eye effect (chatoyancy) plus the stone contains a prominent, wide banding. The wide bands alternate in layers of jasper and chert, with narrow bands of black hematite.When polished it takes on a pretty ombre effect.
---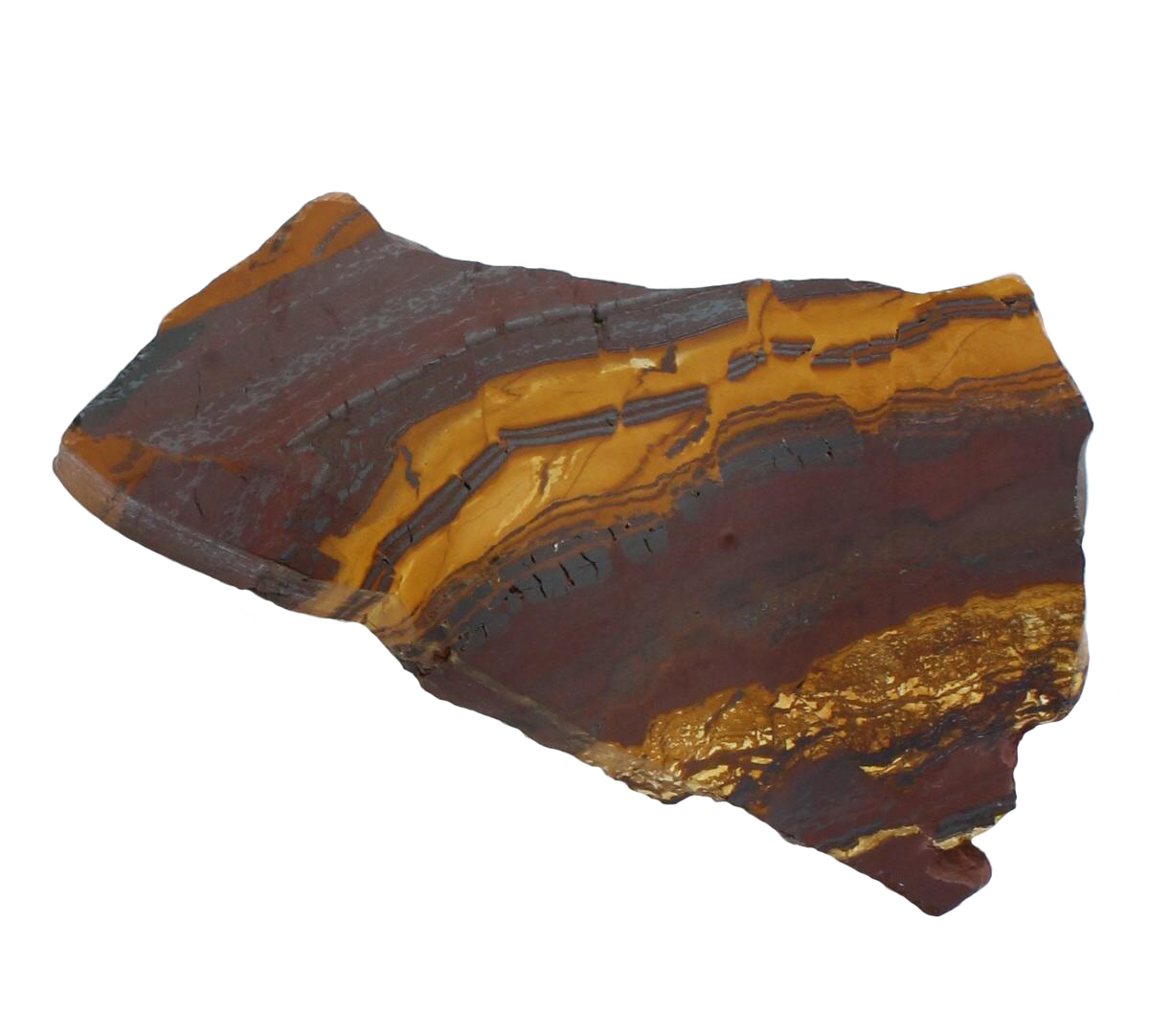 You'll find Desert Sun deposits in several areas of Western Australia.Our particular variety is located near a small abandoned gold mine in the midwest region of western Australia.
Jay offers this unique stone in an ensemble complete with necklace, earrings, cuff and ring. Don't miss out on this one!