Summer is right around the corner and what better stone to bring to your attention than Sunstone! It's not widely found in the marketplace, so in true Jay style, he's bringing what he's got straight to you in the form of some beautiful new designs.
---
Sunstone is a warm and sparkly stone from the feldspar family, which includes labradorite and moonstone. The glittery flash is due to the flat, reflective inclusions within the stone. This is called aventurescence or schiller. Not all sunstones exhibit this effect which is caused either by copper or hematite, however, some sunstone is opaque and without the sparkle. Commonly found in warm shades of orange, red, gold and brown, it is obvious where sunstone got its name.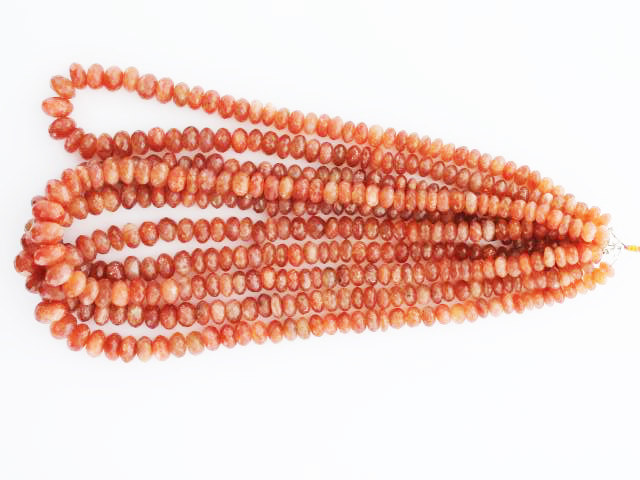 Jay sourced his sunstone from Brazil, Norway and South Africa, although it can be found in other parts of the world including the U.S.
Sunstone is durable and good for daily wear, but do avoid hard knocks because it could crack or chip, as with any stone. Keep it clean and sparkly by wiping with soapy water and a soft cloth. Avoid using chemicals, steam and ultrasonic cleaners.
Until next time…
Happy Hounding!